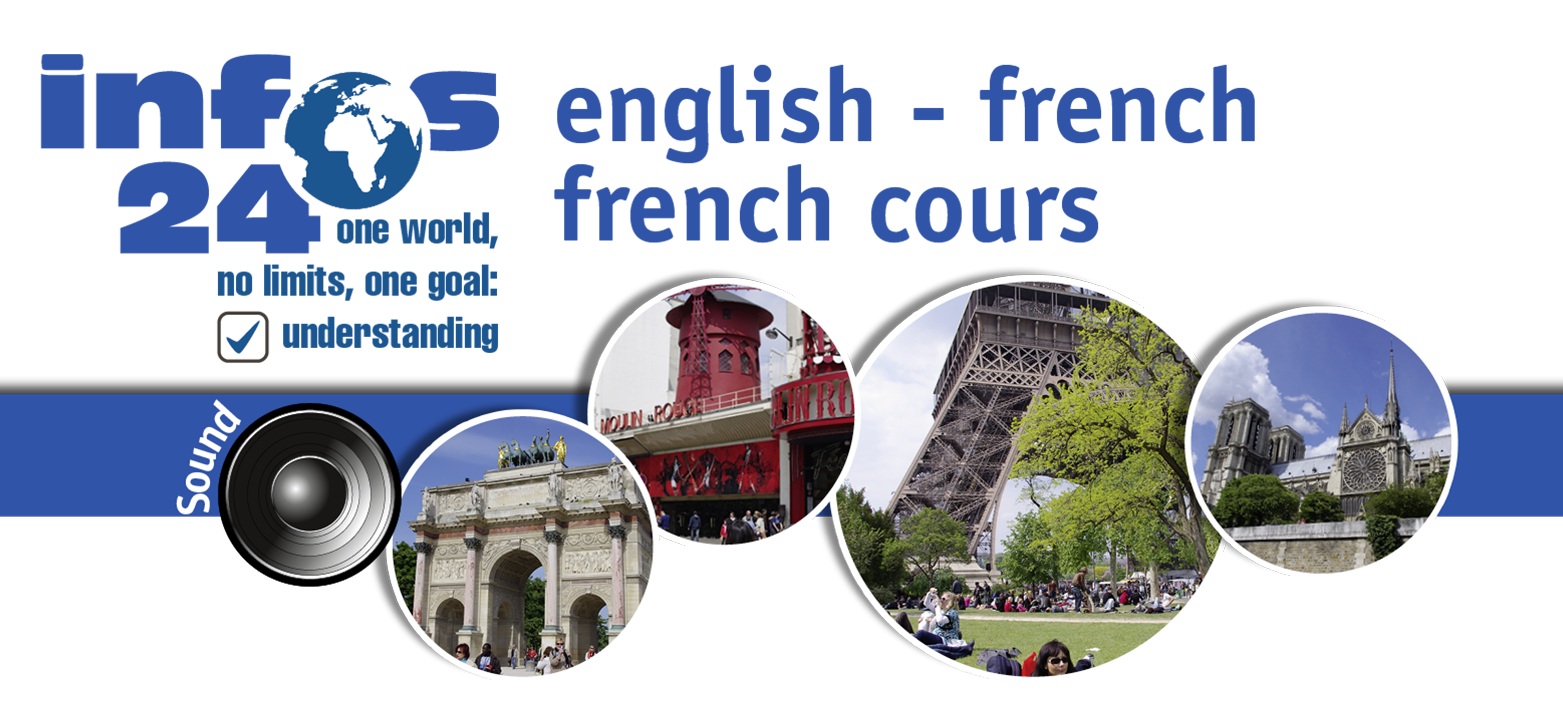 explanation vocabulary / grammar video
show / hide
The following graphemes indicate a nasal a:

en, an, em, am
an

an

= year
 

mour

ant

= dying
 

tr

an

cher

= to cut through
 

pays

an

= peasant
 

m

an

ger

= to eat
 

dem

an

der

= to ask
 
am

am

bigüe

= ambiguous
 

j

am

bon

= ham
 
en

(une

) d

en

t

= tooth
 

en

t

en

dre

= to hear, to understand

 

en

vahir

= to invade
 

en

trer

= to enter
 

v

en

dre

= to sell
 

t

en

ter

= to try
 
em

em

barrassé

= embarrassed
 

em

bêtant

= unpleasant, annoying
 

em

pêcher

= to hinder
 
This does not apply (as said before) when after
am / an / en / em
follows a vowel or another
m
or
n
. Then the vowels are spoken like an open a and e.
Examples
 

a

mi

= friend

l

a

me

= blade

g

a

min

= boy, rascal
Also here with the nasal
a
we suggest to first form a normal, open a and then change it to a nasal one by using the nose as a resonance room.
Try to repeat the following:
Comparison
 

savane

= savannah
s

av

ant

= savant
both together
It is important that you understand that the sounds are different. The nasal
o
is formed with cuspidal lips, the tongue is pressed down in the back part of the mouth. The nasal
a
is formed with the lips more stilted. Some words only differ in this single sound. However, do not give up quite yet. With a bit of practice you will manage. And never forget. People will understand you from the context. Therefore, do not worry too much about it.
s

o

ns
 
s

an

g
 
both together
l

o

ng
 
l

en

t
 
both together
t

o

n
 
t

em

ps
 
both together
Following are some more examples of differences between the two sounds. Repeat them and get a feeling for the creation of these sounds. .
other examples
o
nasales o
s

on

a
nasales a
s

an

g all together
o
nasales o
l

on

g
a
nasales a
l

en

t all together
o
nasales o
t

on

a
nasales a
t

em

ps all together